Introduction
Someone in the world develops dementia every three seconds. If that person is someone you love, you may feel overwhelmed by the challenges of the disease.
In popular culture, dementia is portrayed simply as memory loss. In reality, it can affect everything about a person's life and functioning, including their personality, mood, thought processes, and ability to care for themselves. It can also lead to physical impairments, such as difficulty walking. This is why memory care is one of the most valuable gifts you can give your loved one.

At Wesley Life, we call memory care "memory support" because we believe our role is to support the individual and the family wherever they are. We go beyond traditional residential memory care, offering at-home services for comprehensive memory support.

Although Alzheimer's is the most common form of dementia, it's far from the only one families struggle with. There are various types of dementia, and many look different from Alzheimer's. This can leave families struggling for answers and support.

Eventually, your loved one will need daily support to enrich their life and remain safe. Memory support can aid your entire family, reducing stress and caregiver burnout. It can also profoundly enrich your loved one's life, offering dementia-friendly programming that caters to their specific needs. Many families find that residential memory support is especially helpful. It's not the last resort; it's a life-affirming option that can restore a sense of balance and improve your loved one's quality of life.

However, just as myths persist about dementia affecting only memory, so do misconceptions about what memory care is.

A dementia diagnosis is mired in uncertainty. For most forms of dementia, there's no conclusive test. There's also no way to predict the course of the disease. Some people remain stable for years, living relatively independently. Others decline quickly. Symptoms can also vary. You and your loved one may feel scared and frustrated that there are no clear answers.
Download a PDF version of this guide by filling out this form, or keep scrolling to read.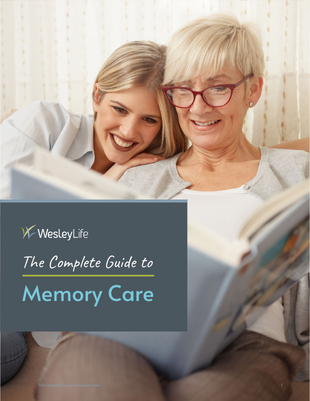 Download a PDF version of this guide by filling out this form