Who says the second half of your life can't be the best half?
As you begin to think about what your life might look like after the age of 55, you should dream big.
Life after 55 is full of your passions, preferences, and interests. It's never too early — or too late — to adopt habits and practices that enhance your well-being and cultivate a meaningful, enjoyable life.
Living your best life doesn't have to be complicated! Your well-being and what makes up a meaningful, enjoyable life are unique to you, meaning that your definition is the only one that matters as you look toward your future. If you are looking for some tips on living your best life and active aging, we are here to support you as you shape your future.
The 5 Pillars of a Balanced Life
Of course, living your best life means living your best life, and not the best life of your neighbors or coworkers. You already know the habits that work for you, but what if a few adjustments could make a big difference?
If you're looking for ways to enhance your well-being or improve your current lifestyle, you might find that understanding what makes up a healthy life can point you in the right direction. Use these pillars of a balanced life to examine your current choices and see what is working and what you might want to adjust moving into the future: staying social, focusing on convenience, getting involved with your community, learning a new definition of well-being, and enjoying peace of mind.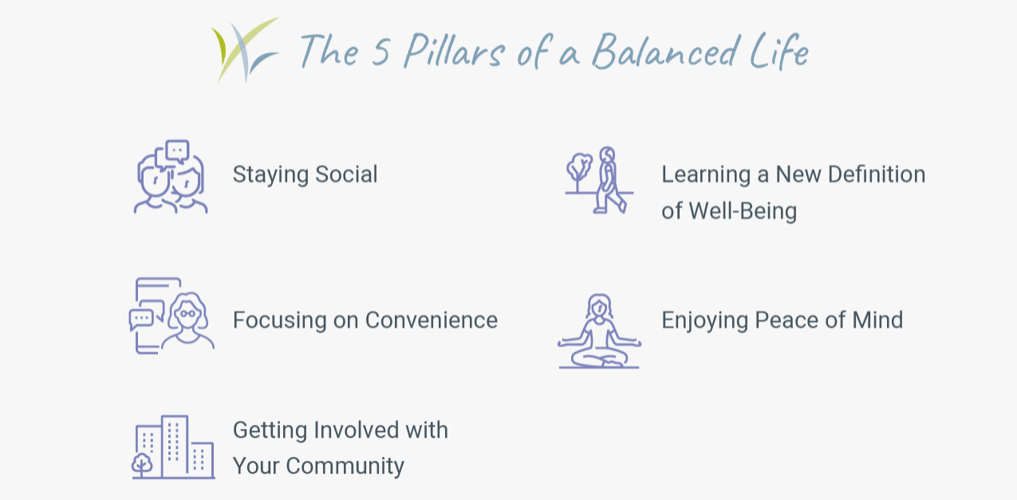 Download a PDF version of this guide by filling out this form, or keep scrolling to read.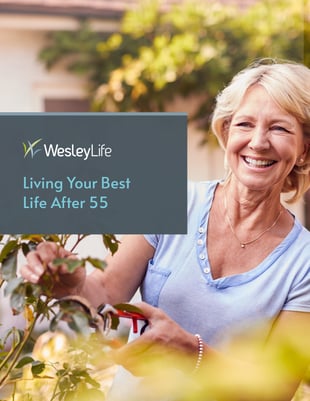 Download a PDF version of this guide by filling out this form
Simply fill out this form to receive a PDF version of our guide.